Pontiac-Oakland museum vehicles begin to arrive
: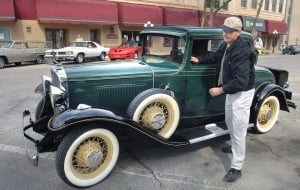 "Tim Dye is moving his entire collection from his home in Broken Arrow, Okla., to the Pontiac-Oakland Automobile Museum, 205 N. Mill St., which is scheduled to open July 23. He began his collection when he was 16, after purchasing a wrecked 1968 GTO.
Dye, an author, collector and historian of Pontiacs and Oaklands — a General Motors make that preceded the Pontiac — says the museum will feature showroom brochures, advertising posters, model cars, matchbooks, books, toys, plates, glasses and various promotional items."
Related articles