News from dotpattern: the digital museum of collecting

Unusual & ordinary collections of objects + stories about the collectors who put it all together
Tuesday, September 25, 2012
Adidas City Series (Europe) Poster Project on the Behance Network
:
See big samples on the BEHANCE network
Turning Torso
by Calatrava (almost called it Twisting Torus)
London Eye
Monday, September 24, 2012
Keep a cozy corner in your heart for me
- new postcards in the collection at
dotpattern: digital museum of collecting
. Have you ever seen leather postcards before?
1917 Greensboro NC
My friend gave me these cool leather postcards for a birthday present. He lives in Raleigh. I've never seen hides used for love letters or postcards.
These are from the early "pioneer" era of postcards when you could old write the address on the card. There was no space reserved for a message, but often times folks would write witty statements as a caption to the pre-printed images on the front.
Related Articles
---
A Postcard makes my day! - Welcome to Postcrossing
(sajeevkmenon.wordpress.com)
The dying practice of snail mail is being revived in a truly engaging way by PostCrossing. By signing onto Post crossing one can network with millions of other people world-wide and send and received postcards from them.
Secrets
[Postsecrets] (learningtobeabutterfly.wordpress.com)
Mrs Merryman's Collection
(gdmaidstone.wordpress.com)
Sunday, September 23, 2012
The Uglyverse is brimming with monsters. Wage was the first of eleven original characters created for the market in 2001, along with an interesting backstory for each character. Now there's over 120 characters and thousands of related toys, games, watches, coffee cups and comic books all done with the same care and style that goes into all their products.
David Horvath and Sun-Min Kim met when they were both at Parsons School of Design. On graduation they were separated, but the dolls brought them back together again. Sun-Min sewed a plush toy of a cartoon character that David drew on one of his letters to her. David showed the plushie to his friend who owned the store
giant robot
, and the unique "Uglyverse" was born ...
where "ugly" means unique and different, and celebrating who you are inside and out is the new beautiful
.
Meet a few of the original characters (below)
,
and see examples of the
complete line of Uglydoll toys
, party supplies, books and backpacks for school and the holiday gifts for boys, girls and adult kids. Stay tuned for information about the Uglydoll movie from Universal Pictures.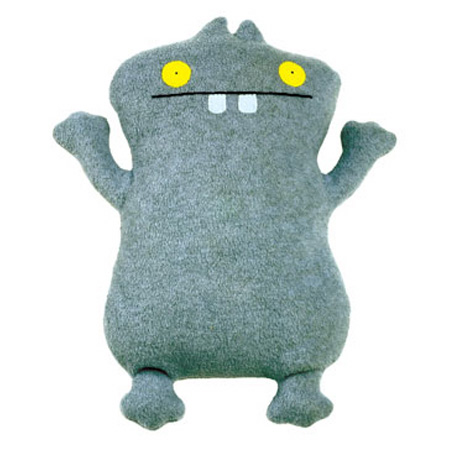 Babo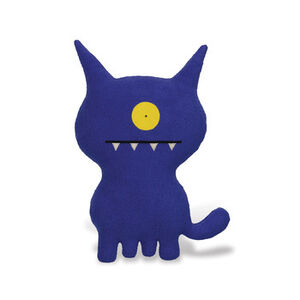 Uglydog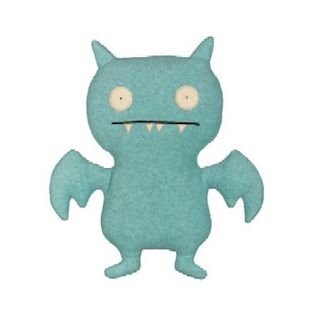 Ice-Bat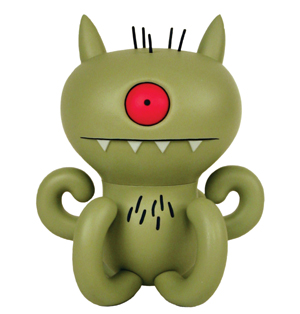 Target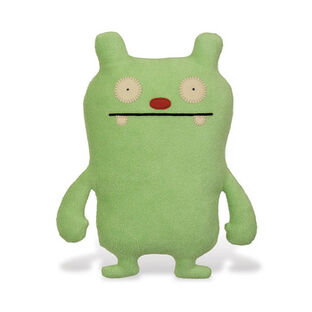 Jeero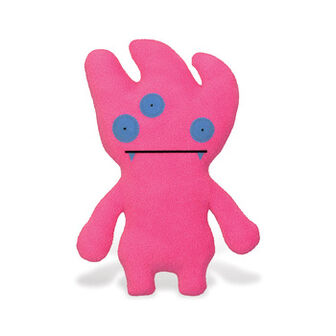 Tray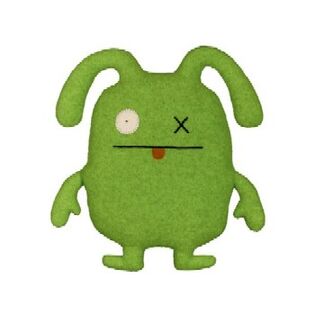 OX
Related articles