Leonardo da Vinci show at National Gallery to limit visitor numbers | Art and design | The Guardian
: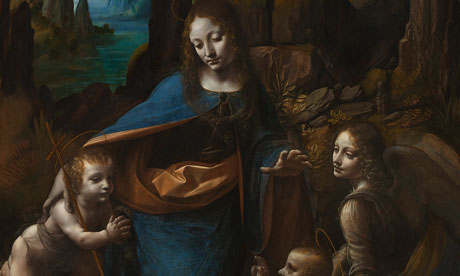 "It will be a singular opportunity to see half of Leonardo da Vinci's extraordinary paintings together at one exhibition and the National Gallery has announced it will attempt to make the experience as joyous as possible by restricting visitor numbers.

The Leonardo show, which examines the artist's years as painter at the court of the ruler of Milan, promises to be one of the most popular art exhibitions ever. Its scale is unprecedented: to get the loan of one of his 14 paintings would be something of an achievement but to get seven is 'miraculous', said Luke Syson, curator of the show."
Leonardo Da Vinci: Painter at the Court of Milan, runs from 9 November 2011 to 5 February 2012