Dental News | Toothbrushes 'perfect for cleaning toilets'
: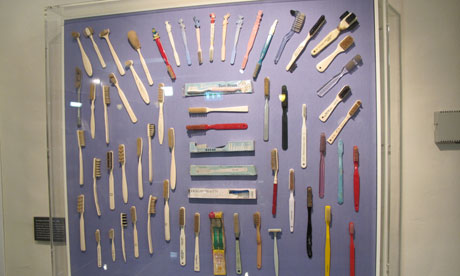 "There were also people in the survey that oddly admitted to collecting toothbrushes. It may have some way to go as a pastime to overtake more traditional collectable items like stamps or marbles, though the evolution the toothbrush has undergone it could claim to warrant such an activity.
The
Hertford Museum
holds a collection of 6,000-strong toothbrushes – the largest in the country which dates from the 18th to the late 20th century.
This is not the first time toothbrushes have attracted rather odd headlines either."