Swann Auction Galleries : Full Details for Lot 24
: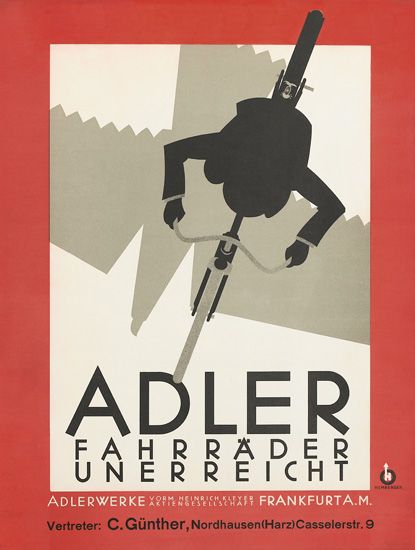 "ANDREAS K. HEMBERGER (DATES UNKNOWN)
ADLER. 1927
. 62x47 cm.
Art Deco
image of a cyclist seen from above, riding along in the smooth shadow of an eagle. In addition to the message that riding this bike is like flying, the company's name means 'eagle.' Estimate $700-1,000"