The living estate of Mr. Brady C. Jefcoat will be sold June 18 and June 24-25 in North Carolina | PRLog
: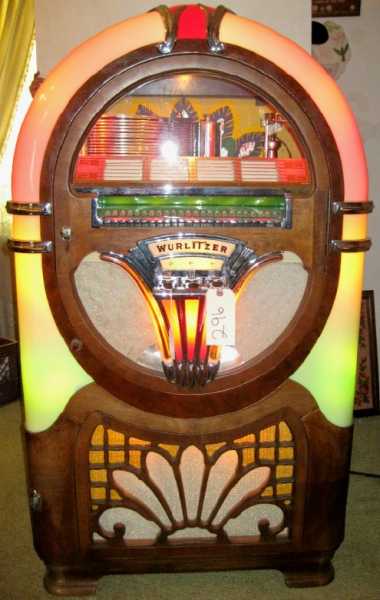 "Mr. Jefcoat, 95, began his collection in earnest in 1972 ... His main passion is music machines, to include rare and vintage phonographs (many with horns), Regina disc players and players by other makers, jukeboxes, Victrolas, cylinder boxes, organs, band boxes, coin-operated items, Black Forest cuckoo clocks, hanging oil lamps and many other items in a variety of collecting genres."
Hundreds of rare and prized items from the living estate of Brady C. Jefcoat – a collector so dedicated and renowned a museum bearing his name exists in Murfreesboro, N.C. – will be sold on Saturday, June 18, in the showroom of Winstead's Auction Company, then again June 24-25 in an on-site auction at the Jefcoat residence in Raleigh, N.C.
Edison Bell Electrotone German Excelsior reproducer/talking machine with cupids on all sides and a huge horn; a rare Class M battery-operated phonograph; and an Edison Triumph #66907 with Cygnet horn and original gold paint. Other phonographs will include an oak case Edison Model M spring-model reproducer with 5-inch Mandrel, oak Cygnet horn and Music Master label (plus tag from Theo F. Bentel & Co.); an Edison Model A Oxidized Bronze reproducer (serial #4484), type SM, with 21-inch mahogany Cygnet horn; and an Edison Model B reproducer with two- and four-minute gearing.

This sale will include an upright coin-op 27-inch Regina Corona disc player with the original finish, automatic changer, double comb box and 12 discs; a coin-op oak Regina 27-inch disc player with fancy carvings, 12 automatic changer; an oak coin-op bow-front Regina 12-disc changer; and a rare coin-op oak upright Regina Hexaphone with six interchangeable cylinders.

[A] German-made grandfather clock with a built-in Schultz-Marke 12-inch disc player. The other is an oak hall tree with weight-driven clock, beveled mirrors, swinging pendulum and beveled glass. Also sold will be an RCA Victor "Nipper" the mascot dog (3 feet tall) with a speaker in his belly. ... a totally restored Wurlitzer Model 750 jukebox; a 24-selection 1948 Wurlitzer Model 1100 jukebox; a coin-op Ristaucrat Model 45-S table jukebox that plays 45 rpm records, and a circa 1950s Seeburg Model 200 Wall-o-Matic table jukebox.