Swann Auction Galleries : Full Details for Lot 208
: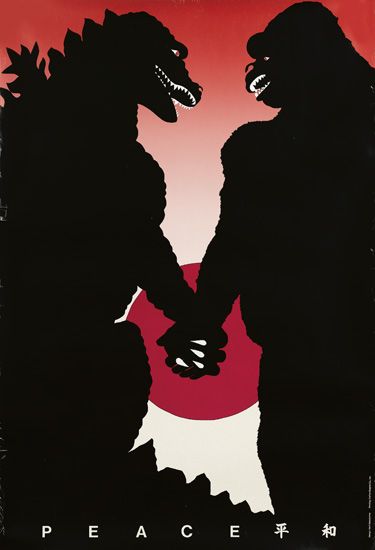 "STEFF GEISSBUHLER (1942- ) PEACE. 1985.
35 3/4x24 inches, 91x61 cm. Crafton Graphic Co., Inc.
Condition B+: tears and creases at edges; abrasions in image. Paper.
A student of
Armin Hofmann
in Switzerland, Geissbuhler settled in America where he began an exceptional and distinguished career in graphic design. In addition to his major commissions from the
Smithsonian
, IBM, Mobil,
Union Pacific
and others, he was also able to incorporate a sense of humor into his smaller projects. This image was designed to commemorate the 40th anniversary of the
bombing of Hiroshima
, and encourages the reconciliation of the world's two super powers, the United States and the Soviet Union."
Related articles